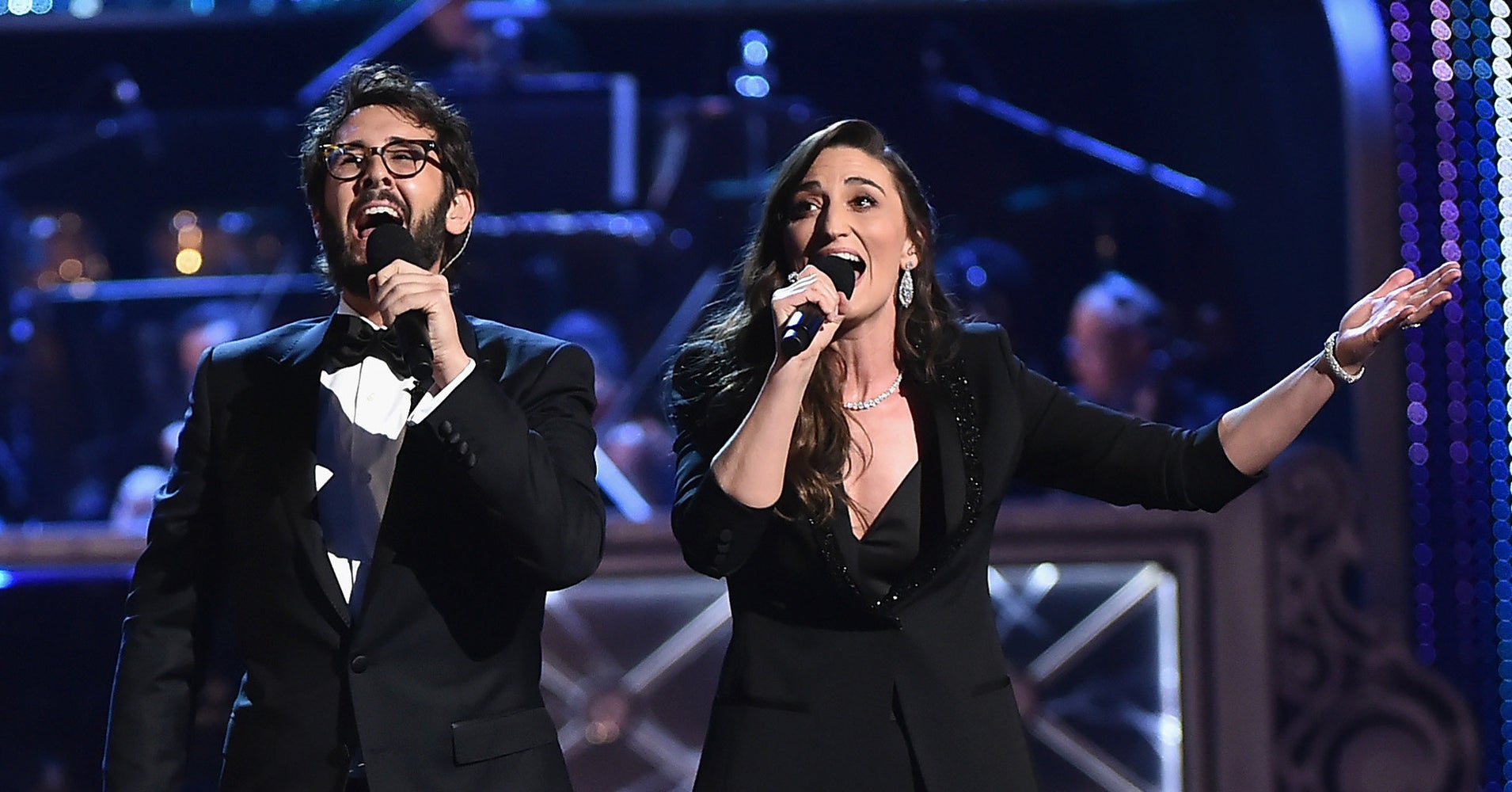 "This is for the people who choose to follow a dream. Tip your hats and raise your glasses to theaters filled with total bad-asses."
Neither Bareilles nor Groban has won a Tony, despite their illustrious careers and previous nominations. They poked fun at themselves and others throughout the tune.
The fun and quirky performance was met with much praise on Twitter, including these comments: 
This opening salute to losers is a smart way to make use of Josh Groban and Sara Bareilles's essential, radiant niceness. The anti–Kevin Spaceys. #TonyAwards

— Adam Feldman (@FeldmanAdam) June 11, 2018
They are singing a song about losers. I'm surprised that they haven't called out Katharine McPhee by name yet. #TonyAwards

— Theatre Critic Trump (@TrumpMusicals) June 11, 2018
"In a world that is scary and hard to endure, if you make art at all you're part of the cure." CATCH ME SOBBING ABOUT THE TONYS ALREADY. #TonyAwards

— Cat Zimm (@cimzim) June 11, 2018
They just triggered a ton of "Into the Woods" fans reminding them that it lost Best Musical to Phantom. #TonyAwards

— Ellen Laurers (@LaurenDramaGirl) June 11, 2018
The two singers followed up with a song about the long hours and grueling pace of a Broadway actor's life, to the tune of "Chandelier" by Sia.
Later, in the last third of the show, Bareilles and Groban dressed as one another's characters from "Waitress" and "Natasha, Pierre, & the Great Comet of 1812."