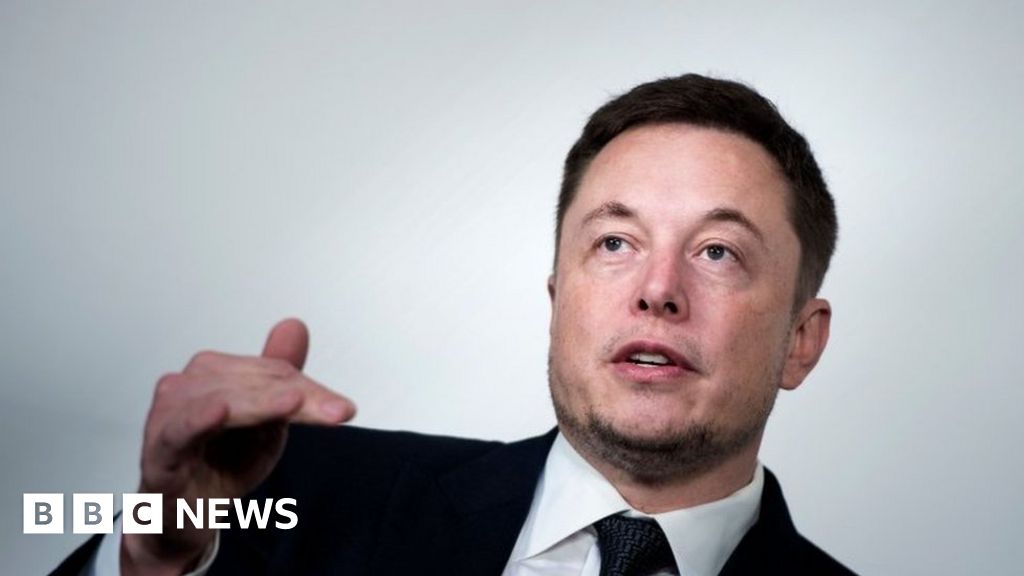 Tesla has not received a formal proposal from its founder Elon Musk to take the company private, its board of directors has said.
The electric carmaker said it had created a special committee of three directors to evaluate any such proposal.
Mr Musk announced on Twitter on 7 August that he was considering taking Tesla private.
On Monday, he said financing had been discussed with Saudi Arabia.
"The special committee has not yet received a formal proposal from Mr Musk regarding any 'going private transaction' nor has it reached any conclusion as to the advisability or feasibility of such a transaction," the company said.
Board members Brad Buss, Robyn Denholm and Linda Johnson Rice will sit on the committee.
The special committee has retained lawyers – Latham & Watkins – in addition to a legal team used by the company.
Mr Musk's tweet earlier this month had said "funding secured", raising questions about where the financing for any deal might come from.
On Monday, he attempted to justify his position saying that he had met the Saudi sovereign wealth fund after it bought a 5% stake in the company.
He left that meeting on 31 July "with no question that a deal… could be closed – it was just matter of getting the process moving".
The board had confirmed earlier this month that it had "met several times over the last week" to discuss going private.
Mr Musk has said the offer is valued at $420 (£326) per share. While this values the business at more than $70bn, Mr Musk has said he does not need to raise this amount of financing as he only intends to make the offer to those who did not want to remain investors if the company did go private.